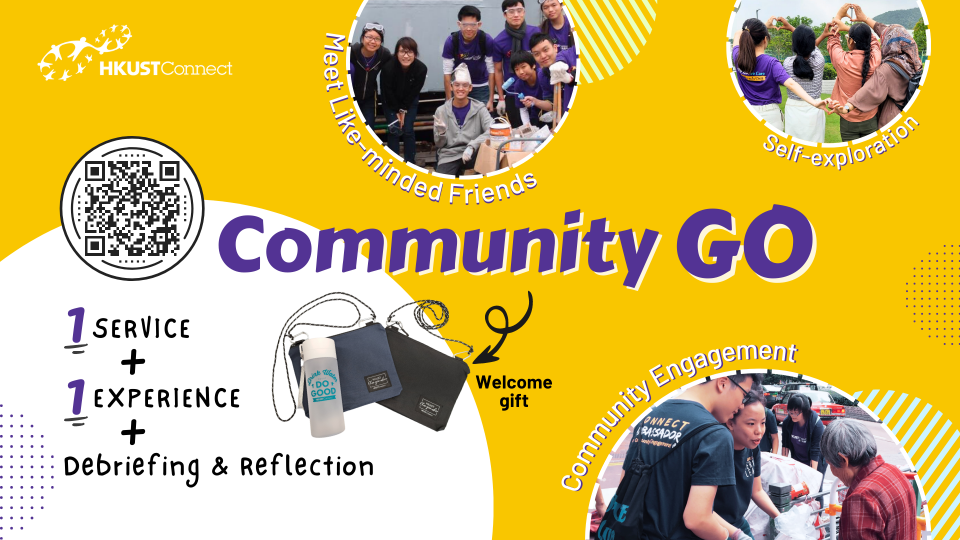 Understand the community and yourself in one GO......
Go out – explore the different communities and social issues in Hong Kong
Go into – discover what the community needs and what really matters to you
Go after – develop one of the most important 21st-century skills—empathy—as well as understand yourself, your passion, personal values, strengths and weaknesses 
Go beyond – ignite your awareness and rethink how you relate to and impact others and society
As an entry point of the Changemaker Pathway, Community GO welcomes any students who are curious about the community and its people, to feel the reward of making a difference. You will take part in community services and immersion experiences to learn about social problems, their causes and existing solutions together with like-minded students, paving the way for an exciting changemaking journey.
*You will receive a notification email within 3 working days.
You will be able to:
Gain exposure to societal issues and problems, identify and understand communities' needs
Join hands with fellow students in community services to gain new insights of yourself and the community
Build empathy and develop a sense of civic responsibility with guided reflection
Changemaker Pathway
Follow the Changemaker Pathway to understand community needs, develop your skills and changemaker qualities, then turn your ideas into actions for the good of all.