Sub-heading
The United Nations Sustainable Development Goals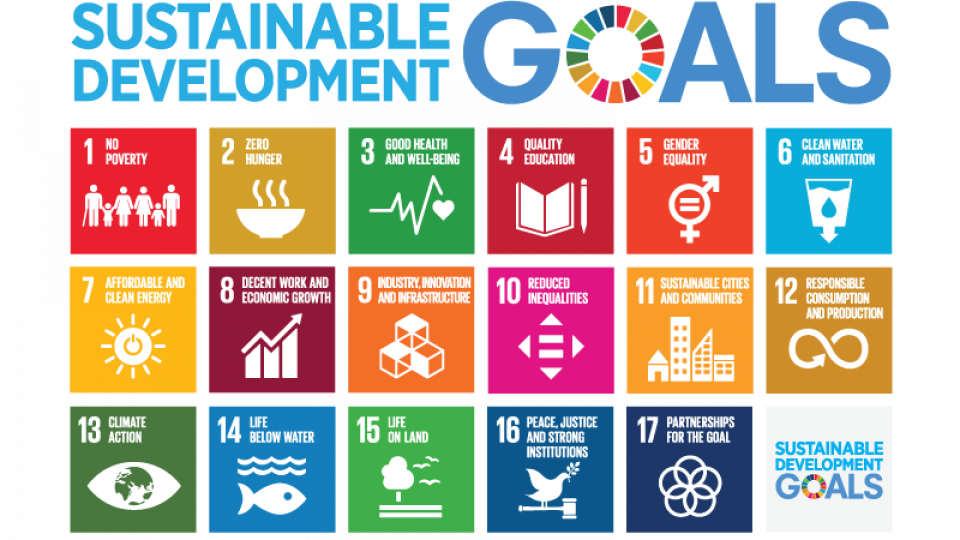 HKUST Connect supports the Sustainable Development Goals

HKUST Connect is committed to serve the local communities and foster global citizenship in our students. In support of United Nations' 2030 Agenda for Sustainable Development, which encompasses 17 bold Sustainable Development Goals (SDGs), HKUST Connect offers students service opportunities to address social issues such as poverty, hunger, health, quality education, and equalities. Join us to support UN's development goals and be part of the solution!

You can refer to Youth Service America's Youth Guide to the Global Goals to identify ways to make a difference in your community. Or visit United Nations website to learn more about the 17 Sustainable Development Goals and the specific targets.
Description
Here are the some goals that HKUST Connect will respond to through our programs. Choose the goals that resonate with you and dare to be an agent of change. Together we can make the world better!
Description
Goal 1: End poverty in all its forms everywhere 
Poverty is more than the lack of income and resources to ensure a sustainable livelihood. Its manifestations include hunger and malnutrition, limited access to education and other basic services, social discrimination and exclusion as well as the lack of participation in decision-making.

Your active engagement in policymaking can help ensure that poor people's rights are promoted and that their voice is heard, that inter-generational knowledge is shared, and that innovation and critical thinking are encouraged at all ages to support transformational change in people's lives and communities.

 

Goal 2: End hunger, achieve food security and improved nutrition and promote sustainable agriculture 
Extreme hunger and malnutrition creates a trap from which people cannot easily escape. Affected individuals are more prone to disease and thus often unable to sustain or improve their livelihoods. There are nearly 800 million people suffering from hunger worldwide, the vast majority in developing countries.

You can make changes in your own life—at home, at work and in the community—by supporting local farmers or markets, making sustainable food choices, supporting good nutrition for all, and fighting food waste.

 

Goal 3: Ensure healthy lives and promote well-being for all at all ages
Health and well-being for all is essential to sustainable development. Major progress has been made on increasing life expectancy and reducing serious health risks like HIV/AIDS. However, many more efforts are needed to fully eradicate a wide range of diseases and address many different persistent and emerging health issues.

You can contribute in promoting the prevention and treatment of substance abuse, including narcotic drug abuse and harmful use of alcohol, advocate to reduce air pollution, and promote mental health and well-being.

 

Goal 4: Ensure inclusive and quality education for all and promote lifelong learning 
Major progress has been made towards increasing access to education at all levels. However, more than half of children and adolescents worldwide are still not meeting minimum proficiency standards in reading and mathematics. Disparities in education along the lines of gender, urban-rural location and other dimensions still run deep.

You can start by supporting the education and learning for disabled persons, ethnic minorities and children in vulnerable situations in your local community, equipping them with the knowledge and skills needed to promote sustainable development, and educating them the importance of human rights, gender equality, and global citizenship

 

Goal 10: Reduce inequality within and among countries
Despite significant strides in reducing poverty, inequality still persists and, in fact, inequality within countries has risen. There is growing consensus that economic growth is not sufficient to reduce poverty if it is not inclusive and if it does not involve the three dimensions of sustainable development—economic, social and environmental.

You can use your passion and creativity to take action to empower the disadvantaged and marginalized populations, promoting the social, economic and political inclusion of all, regardless of age, gender, disability, race, ethnicity, religion or other status. 
Can the average person make an impact? Yes, change starts with you! Every human on earth is part of the solution. Here are a few of the many things you can do to make an impact. Take action now!
More resource:
The above content is adopted from United Nations website.