HKUST Sail and Shine Program 科大青年啟航閃耀計劃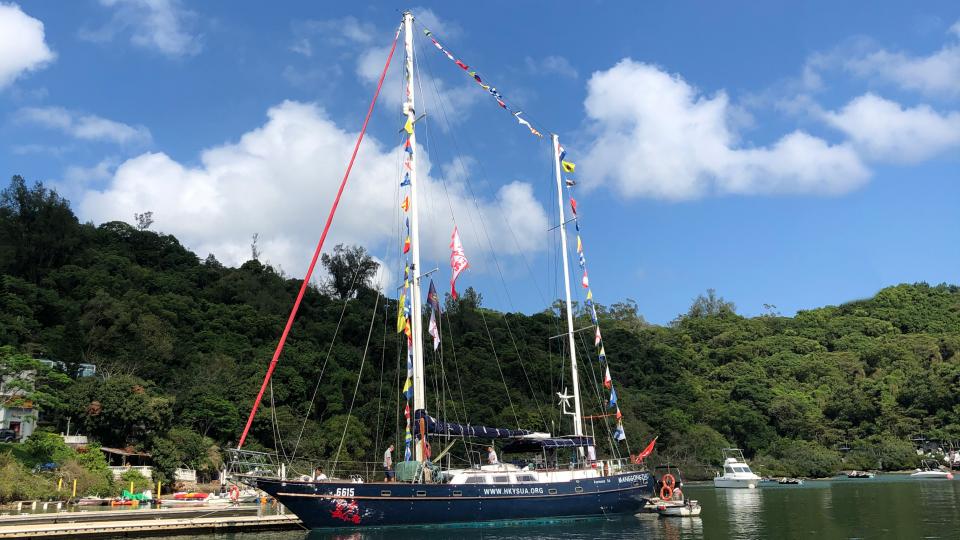 Objectives
Are you looking for an exciting and unique opportunity to organize yacht-based community programs?
Are you ready to set sail on an unconventional journey of learning the skill of navigating the yacht and discovering the thrill of sailing?
Are you looking for an opportunity to build friendships, have fun, and develop teamwork skills while serving the community?
 Come join HKUST Sail and Shine Program !
The HKUST Sail and Shine Program, co-organized by HKUST Connect and the Hong Kong Yacht & Start-up Association (HKYSUA) with the support of the Hong Kong Inter-university BigBoat Association, aims to help students reach their full potential, embrace curiosity, and cultivate a lifelong passion for learning. The program is funded by the Whole-person Development Fund. During the program, students will participate in multiple sessions to learn the fundamentals of operating a yacht and experience the thrill of sailing. Students will also be responsible for organizing yacht-based programs for various communities, including underprivileged families and individuals with different disabilities. This unique opportunity allows them to manage a yacht at sea while simultaneously serving those in need.
In this program, you will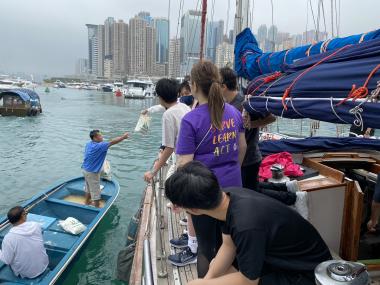 Learn how to operate the sailing boat