Connect Civic Fellow @Stridy [Ref: CCF167-210420]
1 Jun - 30 Jul 2021
(Mon - Fri)
UN Sustainable Development Goals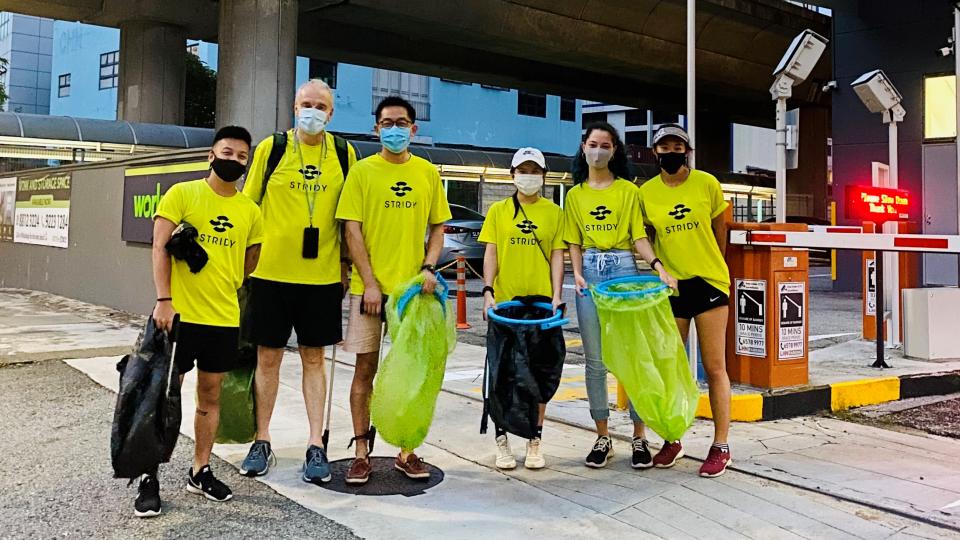 Stridy is an initiative for volunteers globally join hands make positive impacts through collecting litter.  It visualizes the litters around you by the mobile app, which tracks one's journeys and the items that one has collected.  This can encourage people to take action at any time and any places.
Description
Collaborate with cross-functional stakeholders, internal and external end-users to work on the app products
Assist in data analysis to understand the customer behaviour and performance
Assist in delivering product solutions with high business impact
Assist in product improvements by tracking KPIs, identifying key metrics and proposing further iterations
Sub-heading
Time Commitment
Description
Full time: 1 June - 31 July 2021 (Monday to Friday, 9am - 6pm)
Description
HK$16,000 for the whole period
Description
Excellent in communication, analytical, logical thinking, problem-solving, writing skills
Open-minded and  adaptable 
Self-discipline and able to work independently
Strong ability in data analysis
Currently pursuing a Bachelor Degree in Computer Science, Informative Systems, Business Analytics, Mathematics, Economics or a related field is preferred
With hands-on experience in software development is a plus
Remark:
Each partner organization has its own work arrangement in response to the COVID-19 pandemic. Successful applicants are expected to follow the organization's arrangement to maintain the operation of the service unit. If you have any question, please feel free to contact us.